Appraising Books: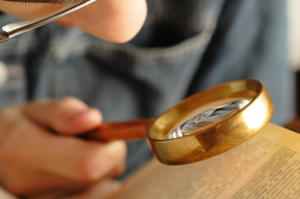 We offer full appraisal services of personal collections of books or libraries for any reason: Estate Planning; Selling; Buying; Contribution or Tax purposes. We have at our disposal 100's of bibliographies, price guides and reference works to consult. We work on an hourly basis and can give an approximate estimate of the cost of the appraisal with just a phone call and perhaps a visit.
Appraisals include a line-by-line statement of all of your books as well as approximate value 10 years ago, current value and approximate future value of items within our specialties (the future numbers are based on "past performance" of the specified books and are, of course, only an estimate).
Purchasing Books:
We are always in the market to purchase books and will travel anywhere on the East Coast for significant collections of books. We pay top dollar for items due to the fact that our overhead is reasonable and we oftentimes have customers who are willing to purchase our "new arrivals", i.e., we can turn books quicker than most.
If you have any collectible library in your possession that you are contemplating selling in the near future, give us a call and we can probably give you an approximate value either over the phone or with one brief visit.
We are particularly interested in purchasing the following:

Literature
Important Fiction
Poetry
Drama
Mysteries
Science Fiction/Fantasy
Advanced Uncorrected Proofs
Advance Reading Copies
Review Copies

Signed Books/Photos/Letters
Art
History
Americana (especially the
Mid-Atlantic States)
Literary Criticism
Native American
Leatherbound
Antiqurian Items